With the United States Congress pushing to pass questionable 'health care' bill thru the House and Senate, it is crystal clear that the government is clueless and unwilling to go after real POSITIVE CHANGE…
Sure, the president built his whole campaign on the concept of CHANGE… but I never heard it phrased as Change for the BETTER.
For far too long we have had a system of disease management.  Waiting for people to get sick and THEN try to make them well again… Health Care as it is today is mislabeled… IT should be called, Disease Management. Most of the money spent on health care is spent AFTER people are sick.
What we need is to switch to PREVENTION and Proactive healthy lifestyle living. If we don't, the aging Baby Boomer population will bankrupt our nation.   We need to shift from "wait till you get sick and then try to make you healthy" to "keeping you healthy so you don't get sick." This is where Billions of new dollars are going to be spent.
Shaklee's clinically proven, patented natural products are how you and I can live this new paradigm.
It's also a phenomenal way to earn a great living and help the world be a better place at the same time.
YOU don't have to feel excluded from the American Dream… watch this video from Shaklee's CEO, Roger Barnett and then click on the link to see how You can Take part.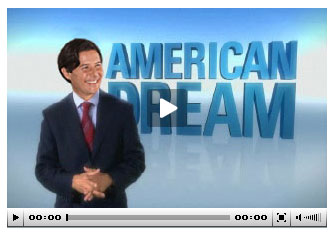 Learn more about how you can be a part of the Shaklee Family.